DELIVERING LEADERS THAT BUILD AND GROW AMAZING COMPANIES
Martin Executive Recruiting specializes in delivering exceptional leadership and management talent to the Lending, Payments, FinTech, Crypto, Blockchain and DeFi industries
A Great Business Starts With Great People
People who are committed to the organization's vision, are aligned with the company's culture, are focused on results, and deliver outstanding customer satisfaction, internally and externally.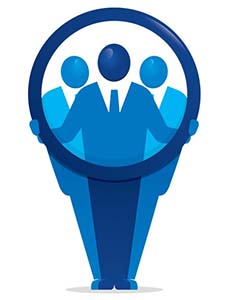 Not every business starts great. It can only become great and sustain greatness by adding and retaining great people. Martin Executive Recruiting, Inc. is dedicated to bringing those people who are exceptional together with companies that provide exceptional opportunities. With over 20 years of professional recruitment experience we offer extensive resource capabilities to identify and attract these high caliber candidates to your company.
WE ARE
INDUSTRY SPECIALISTS
Why Choose Martin Executive Recruiting
With our recruiting experience comes confidence. We are so confident in our ability to execute on your search and deliver talented Lending, FinTech and Retail executives that we offer to refund your initial search deposit if we do not supply candidates you are interested in within a short designated time period.
Executive Search and Recruitment Expertise
With more than 20 years of recruiting experience, we possess the expertise and industry contacts to best support your search. We draw on our high-level professional networks and internal research resources to identify the right people. Most importantly, once identified, we build trust with candidates which helps win over those who are initially uninterested.
Executive recruiting is the foundation of our business. We seek to understand each client's strategic goals, the specific leadership roles and competencies needed to meet those goals, and the culture that new executives need to embody. Our focus is first and foremost on learning about your organization and leadership style so we can find and evaluate candidates who are an exceptional fit for your company.
We Present Strong Candidates During The Search Process.
We take a broad, creative approach to identifying potential candidates. We evaluate candidates against both what your needs are and what success looks like across the Lending, Payments, FinTech, Crypto, Blockchain and DeFi industries. During the interview stage, we gather feedback and manage candidate expectations—serving as your trusted advisor throughout the entire recruitment process.
We Look Forward To Hearing From you
Please fill out form below and we will contact you
Martin Executive Recruiting, Inc. will provide strategic hires for your business. Our promise is to help your organization identify, attract and hire talent that will positively impact your company and integrate easily into your unique culture.
EMPLOYER: REQUEST A CONSULTATION